Film & TV director/editor Peter van Houten is experienced in drama, documentary and studio-directing. He works for TV, (post)production companies, and also is directing and cutting corporates, commercials and on-line videos.

For further information please contact Peter:

Mobile +31(0)6-55 766 101
info@petervanhouten.nl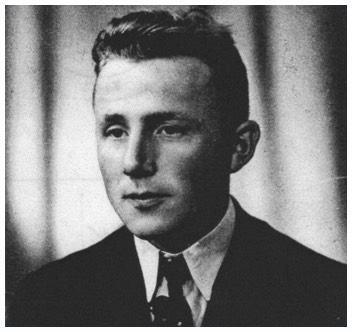 Peter is working on a documentary called 'the Disappearance of Anton Janssen', a short documentary (25 minutes) which tries to unfold what happened to the 26 year old Dutch Anton Janssen at the end of the war. Anton Janssen was arrested by a German patrol, after a shoot out near Dreumel, when this area of Holland was no-man's-land in 1944. Anton was arrested and taken to the headquarters of the German Sicherheitsdienst in the town of Utrecht, which was notorious for it's brutal treatment of 'terrorists'. What happened to Anton during the last days of his life?


Peter is editing on Final Cut Pro X and Avid Media Composer. using an iMac 3,5 GHz Intel Core i5 with a Apple 27" Retina 5K screen and a second Apple Cinema Display 27'.
The set got a Raid storage and back up system and it's possible to record a voice-over. Peter works in his studio in Utrecht or if you want on location.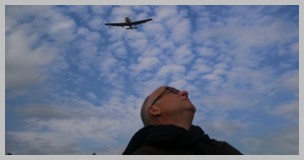 Peter van Houten left the Amsterdam Filmschool in 1988, after graduating in directing drama, editing and production. Peter started working as a producer-director for Theorema Films in Amsterdam. Over a period of two years they produced a series of children/youth programs for Dutch broadcaster KRO (Hotel Amor, Op je Ogen, Oren van je Kop).
In 1990 Peter started working as a freelance director for different broadcasters and film companies and was TV director of talkshows and magazine like programs.
From 1998 until 2006 he worked as a director and producer for Zest Pictures Rotterdam.
In 2009, Peter and cameraman Mark Bakker formed Docman Film & Concept. Docman is focusing on producing commercials, branded content, online video's and developing concepts.
Peter is also a freelance editor. His is working on Avid Media Composer and Final Cut Pro X and is experienced in drama and documentary. He did editing for 'Bloedverwanten' (AVRO 2010) and 't Vrije Schaep' (KRO 2009, winner Nipkov-award, a Dutch TV price for best drama), both successful drama series on national TV.
He is also an experienced editor for documentary, some titles: Later (2008), Ivo, de unauthorized biography of a gorilla (2007) a film from director Annick van Wijk and Bigger than James Dean (nomination best documentary 2004 Dutch Film Festival), a film from director Frank Krom.

Peter's documentary In the Daytime the Stars Will Shine, about Rolan Bolan, the son of glamrock-icon Marc Bolan (T.Rex), won the Karl Malden award for best documentary at the International Thunderbird Filmfestival of Utah, US. Check out more about the movie!